Cafe Bliss - Raw Juice Bar Victoria BC
Organic live food juice bar

Welcome to Bliss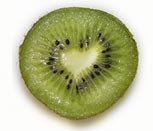 Let us nourish your body with our fresh, rejuvenating live food menu, and lift your spirits with our clean bright and friendly atmosphere and our vibrant service.
Add some bliss to your day with our wide selection of fresh made fruit and vegetable juices, wheatgrass shots, raw chocolate shakes, super food smoothies, green juices, local salads, raw chocolates, warming soups, dairy-free milk shakes, delectable treats, cracker plates, pizza, seasonal specials, kids plates, cutting edge desserts, and more!
We use 100% organic, raw plant source ingredients that we select according to seasonal and local availability and gently prepare at low temperatures ensuring richness in flavour, colour, and vitality.
100% organic, 100% vegetarian, 100% wheat and gluten free, 100% fresh and local ingredients, 100% made with love.
Video Bliss
We made a video! Directed and produced by our friend Bronson with Best Ever Productions. It features our friends and customers, our staff and music by Heather.
Café Bliss is located at 556 Pandora Ave. Victoria B.C.
We are open from 11:00am to 6:00pm daily
Pressed for time? Call in your order at (250) 590-5733
Eat for the future - Follow your bliss